Thursday, January 19, 6:00 PM


La Casa Ortega (formerly Mexicali Bar & Grill)
1690 Spruce Street, Riverside, CA 92507This January we'll be meeting to discuss local activism and causes that we can support as Democrats.

Michele Campbell will speak about Organizing For Action (a reactivated form of Obama For America) and their activities.

Bob Melsh will lead a discussion segment about the nominations and policy coming out of Washington D. C.

And we'll have a speaker about the upcoming Women's March in Riverside on Saturday, January 21, which will go from 10:00 AM to 12:00 PM and will start at the Eliza Tibbets statue on the Riverside pedestrian mall, 3712 Mission Inn Ave. (6th & Main). See the Eventbrite page for more information and to RSVP:

https://www.eventbrite.com/e/womens-march-in-riverside-tickets-30902144145

The Women's March in Riverside is being organized by Rise Up California, a new community group that aims counter the incoming administration.

In addition, Riverside County Democratic Party Chairman Howard Katz will also say a few words.

And finally, we will be proposing a new budget for 2017 and will talk about our vision for the year.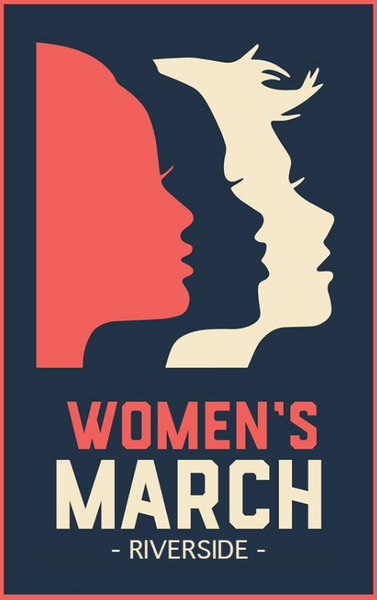 Schedule:
6:00 p.m. Doors open for dinner and social hour
7:00 p.m. Meeting starts
7:30 p.m. Speakers start
9:00 p.m. Meeting ends.
In further news, there is also going to be an inauguration protest in Riverside as part of the "Dark Inauguration" series of protests scheduled across the country. The protest will take place at the corner of Magnolia and Arlington (across from the parent navel orange tree) to protest the election. Protestors will be there beginning at 8:45 am (just before noon in DC) on January 20th, 2017when President Obama relinquishes the Oval Office to the new president.
Reasonable accommodations will be provided for persons with disabilities to all DGR events. Please contact Greg McKinley-Powell at (951) 394-1357, 48 hours in advance to make a request for any reasonable accommodation or for more information.